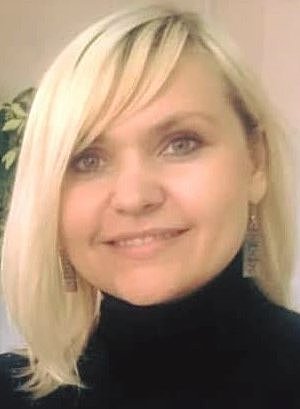 Svitlana Kot is a PhD student at the English Philology Department, Petro Mohyla Black Sea National University, Mykolaiv, Ukraine. Her primary areas of expertise are Native American literature and Space Theories. Her current research focuses on the Poetics of Space in the novels by Louise Erdrich, a Native American writer.
Project Related Publications
Kot, S. (2017). Louise Erdrich's fiction within the context of American mainstream and Indian literatures: transcultural perspectives. National Identity in Language and Culture: A Collection of Scientific Papers, edited by A.Gudmanian, O. Shostak, Kyiv, Talcom, pp. 172-174.

Kot, S. (2018). Transculturation as an Alternative Approach to Studying Native American Literature. Contemporary Literary Studies, Iss. 15, pp. 108-114,http://nbuv.gov.ua/UJRN/

Kot, S. (2018). Neo-Nomadism and Homecoming as Trunscultural Representations of the Travel Motive in Louise Erdrich's «La Rose». Scientific Papers: Research Journal, Vol. 316, no. 304, pp.33-44.

Kot, S. (2020) An Indigenous Woman in the Apocalyptic City: Exploring the Multifaceted Urban Panorama in Louise Erdrich's «Future Home of the Living God». Rupkatha Journal on Interdisciplinary Studies in Humanities, Vol. 12, No. 1, January-March, pp.1-14, doi: https://dx.doi.org/10.21659/rupkatha.v12n1.01

Kot, S. (2020) The Power of Being Seen: Verbalazing and Visualizing Tribal Identities an Digital Spaces. Borders, Identity and Memory in Media Studies,
edited by O. Pronkevich et al., Palermo University Press, pp. 195-214.
American Literature, Ethnic Literatures, Indigenous Studies, Space in Literature and Culture, Border Studies, Trunscultural Theories.