Research interests include:
Border Studies (Cultural Border Studies, Comparative Border Studies)
Gender Studies
Mobility Studies (Minor Literatures, Refugee Writings, Queer Migration)
Indigenous Studies
Diversity Studies
Transhemispheric New World Encounters
Because It's Cool: The Contact Zones of Popular Culture
Multicultural Canadian Literatures, especially "Latinocanada"
Feminist Anglophone Québécois Literature
---
DEFEP: Distance Education for Future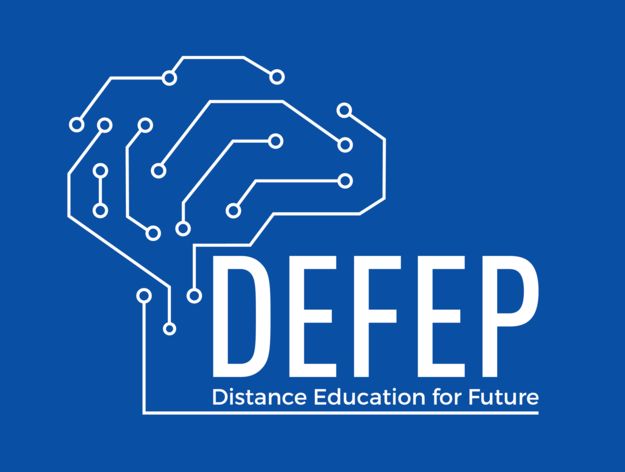 Distance Education for Future:
Best EU Practices in Response to the Requests of Modern Higher Education Seekers and Labor Market
We are proud to be partners of the DEFEP project - Distance Education for Future of the Black Sea National University Petro Mohyla, Ukraine. The main goal of the project is to improve and ensure the sustainability of the distance education system on the basis of the best European practices, in order to strengthen the capacity of higher education institutions of the Eastern Partnership countries in the formation of the competencies of students, in accordance with cognitive, behavioral and technologicaltransformations of the individual, society and the labor market.
Program: Erasmus+ KA2 (cooperation projects)
Direction: Development of the potential of higher education with the support of the European Union.
Duration of the project: January 1, 2023 - December 31, 2025
#DEFEP #DEFEPproject #EUProject #ErasmusUA #Erasmus+ #DistanceEducation #ErasmusProject #CapacityBuildingProject #CBHE #CBHE_DEFEP #DEFEP_CBHE
Funded by the European Union, Erasmus+ KA2

---
Borders in Crisis: Discursive, Narrative, and Mediatic Border Struggles in Ukraine, Europe, and North America
funded by Volkswagen Foundation
Research project, Volkswagen Foundation funding line for displaced Ukrainian scholars, 2022-2023
As some have stated, Russia's war in Ukraine is (supposedly) not so much about borders as it is about identity. We interpret this affirmation, which clearly is based on a rather narrow understanding of the concept of the 'border,' as an attempt, not to downplay the violent aggression on Ukrainian territory, but rather to highlight the particular role questions of identity play in this war, which is fought out also in the cultural sphere – in the realms of language, media, history, as well as cultural productions and sites, ranging from language policies, semiotic warfare and the censoring of media content, to the very material shelling of cultural sites.
Given the particular role of cultural productions in this war, and furthermore anticipating a rich cultural production emerging from the trauma of this war and the flight and displacement of millions of Ukrainians, we aim at shedding light onto the cultural construction of Ukrainian borders through an intertwined analysis of discursive, narrative, and mediatic negotiations of Ukrainian-European and Ukrainian-North American identities. Analyzing and interpreting constructions of national identities without falling into the trap of nationalism requires intertwined perspectives also across borders.
With this aim, we bring together shared expertise from literary and cultural studies, media studies, and linguistics in the fields of transnational American Studies as well as European Studies, and specifically Ukrainian Studies under the roof of Border Studies. The UniGR-Center for Border Studies and its local branch at Saarland University with its strong focus on cultural and linguistic border studies and its long history of collaboration with colleagues at Petro Mohyla Black Sea National University, offers a fertile ground for our Ukrainian partners and the development of our joint research.
Work Packages:
WP I: Crossing Borders: Ukrainian Diasporic Literature
WP II: Cultural Border Policies in Ukrainian and Polish Literature
WP III: Cultural Construction of Ukrainian Borders in Populist Discourses
WP IV: Literary Representations of Displaced Ukrainian and North American Children.
---
Studybridge Ukraine-Saar
funded by DAAD
DAAD funding line Ukraine digital: Ensuring academic success in times of crisis, 2022-2023
With this project Saarland university aims to support the partner universities in Ukraine in their ongoing teaching as well to develop common courses/modules/study offers and offer double degrees. The cooperation covers several departments from 4 faculties (Humanities, Natural Sciences, Social Sciences) and includes online teaching, trainings, study and research stays. The objectives are not only to support the current online teaching but also to develop new courses and to work on topics relevant for the period after the war, i.e. in the sector of entrepreneurship, in the field of European, International but also Criminal and Economic Law. Students and researchers will be prepared after their return to work on the (re)building of universities' structures and teaching programmes continuing the cooperation with Saarland university and other EU partners.
Digitalisation of the most important foreign language degree programs
The Faculty of Philosophy at Saarland University is planning a project with its long-standing cooperation partners at Petro Mohyla Black Sea National University. The project focuses on the Bachelor's and Master's degree programs in German, English, and Spanish languages that are among the most important languages of communication and trade both within Europe and globally. To cope with the workload, we formed three project groups: German Studies, English/American Studies and Romance Studies. In each group, a chair of the SU cooperates with a colleague who has remained in Ukraine as well as other Ukrainian students, doctoral candidates and teachers who have remained in Ukraine or fled to Europe.
Measures NamLitCult is involved in:
Measure 1: Digital infrastructure for virtual teaching and research
Measure 2: Visit and supervision of Ukrainian researchers
Measure 12: Student mobility in winter semester
Measure 14: Concept development of degree programmes BA/MA in modern philologies
Measure 15: Course design for BA/MA in modern philologies
Measure 16: Creation of structures for ensuring the sustainability
---
Global Classroom Ukraine-Saarland
in collaboration with DAI Saarland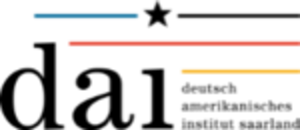 We are very proud and grateful that our project "Global Classroom Ukraine-Saarland" has been granted and we're looking forward to a series of exciting events in collaboration with the German-American Institute DAI Saarland, taking place in the fall and winter of 2022.
Thank you very much to the U.S. Embassy in Germany for providing us with the necessary funds to realize this project!
---
Supported by EU funding, the universities of the group "University of the Greater Region – UniGR" are implementing a European Center for Border Studies. The cross-border cooperation project runs for three years and is supposed to promote research in the field of border studies in the Greater Region and to make this research more visible internationally. As a broad and interdisciplinary research area, researchers from the humanities and social sciences work on a wide range of topics related to borders areas, such as the significance of bordersand their impact on the economy, politics, social life or culture.

The ambitious three-year work program is being implemented from 1st January 2018. It closely brings together the researchers of the partner universities, ensures optimal research conditions, and promotes dialogue between academia and politics. Students from the partner universities will benefit from the project as well. For example, in a trilingual glossary, key concepts of border studies are compiled and in an online database, important border research documents are bundled in three languages (DE/FR/EN). In addition, the UniGR-Center for Border Studies also organizes scientific seminars and public panel discussions on borders and its challenges. It also simplifies cross-border and multilingual teaching and develops modern blended learning solutions.

More information: borderstudies.org
Partner universities and institutions involved in this project: University of the Greater Region, University of Luxemburg (LUX), University of Lorraine (FRA), University of Liège (BEL), University of Trier (GER), and University of Kaiserslautern (GER)
Funding line: Interreg VA Greater Region
---
Linking Borderlands
Linking Borderlands: The Dynamics of Border-Regional Peripheries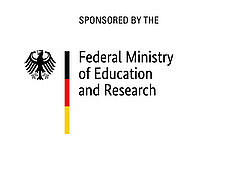 Linking Borderlands is funded by the Federal Ministry of Education and Research (BMBF)
---
"Cinédentité" - Cinema series with industrial films of the Greater Region
"Cinédentité" - Cinema series with industrial films of the Greater Region
In December 2022 and January 2023, the project "Cinédentité" brings industrial films about the Greater Region to the big screen: interesting industrial films will be presented at movie nights in all four countries of the Greater Region. Among them are recently digitized gems that reflect the industrial culture of the Greater Region and its parts. The event aims at bringing industrial films closer to the inhabitants of the Greater Region. All film evenings are individual and will consist of an introduction, a film screening and a discussion. The introdustions will be given by Isis Luxenburger (Saarland University), from whose dissertation project the industrial film series "Cinédentité" has emerged. A selection of short films will be shown at each screening location, highlighting, on the one hand, the industrial culture of the respective part of the Greater Region and, on the other hand, the interconnectedness of industrial culture within the Greater Region. Different experts will also be present to engage in dialogue with the audience after the screening. The introductions and screenings will be held in German (Völklingen) and French (Liège, Nancy and Luxembourg), the discussion can be held in German, English and French in all cases.
The screening series will be opened on December 4 at 2 pm in Liege, Belgium, as part of the "Free Sundays" at the Musée de la Vie wallonne. On December 12 (Monday) at 6:30 pm, "Cinédentité" will take place at La Manufacture in Nancy, 9 rue Michel Ney (Salle Sadoul, 1st floor), in France. Two days later, on December 14 (Wednesday) at 6:30 pm, the Cinémathèque de la Ville de Luxembourg will host the third evening of the series in the City of Luxembourg. After a Christmas break, the cinema series will be closed on January 31, 2023 (Tuesday) at 8 pm in the blower house of the UNESCO World Heritage Site Völklinger Hütte, in Germany.
The project "Cinédentité" has received the research award "Interregionale Forschungsförderung / Soutien interrégional à la recherche" of the Greater Region and is funded by the Saarland. The project is realized at the Chair of North American Literary and Cultural Studies at Saarland University in cooperation with the joint project "Linking Borderlands" and the UniGR Center for Border Studies.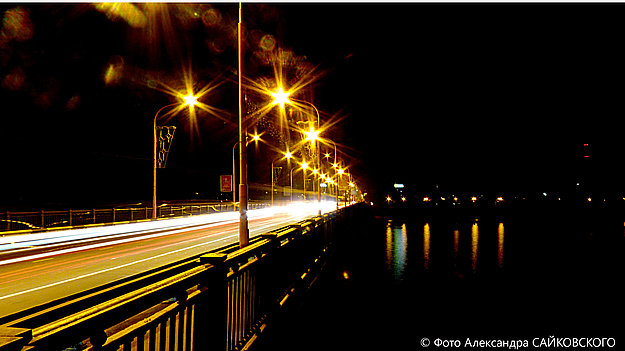 Borderland Stories is a multilateral, transnational, interdisciplinary two-class module of Saarland University's MA Border Studies, which combines ethnographic analysis and creative work in the visual arts to facilitate intercultural communication across two distinct European borderlands. Borderland Stories brings together students of Saarland University and Petro Mohyla Black Sea National University of Mykolaiv (Ukraine) in critical discussions about Border Studies research as well as lived experiences in the borderlands of the Greater Region and the Black Sea.
The module comprises a preparatory phase with online classes taught by experts from both institutions (14-17 and 24 September 2021) and a second phase, wherein students are invited to produce multimedia products (such as podcasts, short films, graphic novels, photo-stories) in small groups (27 September – 19 November 2021). The first part of this two-class module, HS Cultural Encounters in Europe chaired by Prof. Astrid M. Fellner, will provide a theoretical framework as well as a platform for students to engage in serious, productive dialogue about living in borderlands. Students will be invited to exchange subjective experiences and critically reflect upon the idiosyncrasies and similarities of border regions. This will entail a discussion of cross-border or other identity conflicts and power differentials. The practical intercultural knowledge acquired in this course will enable students to learn from each other and empower them to intervene critically in real-life situations. Drawing on that intercultural exchange, the second class, UE Borderland Stories: Ethnography, Film, and Photography chaired by Mag. Klaus Heissenberger, will task students with conducting ethnographic field work and, subsequently, with creating visual products (films, photo series, graphic novels, etc.) reflecting their research. This class employs a hands-on approach to doing Border Studies, encouraging students to get together in small groups of 3-4 participants from both universities, collect data as participant-observers about border experiences, and translate their results into visual art. Students will be guided in both their academic and creative work by a team of experts and supervisors throughout the module.
The finished student media products will be published on a joint website and presented in UdS American Studies Graduate Forum on 2-4 December, 2021.
Borderland Stories is funded by the grant program "MEET UP! Youth for Partnership" by the Remembrance, Responsibility and Future (EVZ) Foundation and the Federal Foreign Office.
To sign up, please send an email to Prof Astrid Fellner or Tobias Schank. You do not have to sign up via LSF for this module.

---
Diversity is a central issue in current discussions about cultures and societies. Bringing together scholars and PhD students from Montréal, Saarbrücken, and Trier, our International Research Training Group pursues an innovative research program in the contested fields of diversity, multiculturalism, and transnationalism. We do so by examining paradigmatic changes and historical transformations in interpreting multicultural realities in North America (Québec and Canada in particular) and Europe (Germany and France in particular) since the 18th century.
More information: www.irtg-diversity.com
Partner universities and institutions involved in this project: University of Montreal (CAN) and University of Trier (GER)
Funding line: DFG Research Training Group
---

The borders of our time are arguably more complex than ever: on the one hand, they are unstable concepts with shifting meanings, metaphors, and paradigms of thinking; on the other, they are hard facts, fortified geographical shells, hard to penetrate and often deadly. Furthermore, it is safe to say that the borders of our time are in crisis. From the porous interior boundaries of the Schengen space, to the mass migration crisis challenging the external limits of the European Union, to the post-soviet military conflict zone in Ukraine, to the isolationist thrust of Brexit: After a period of de-bordering, we are facing a re-bordering, and the meanings of Europe and the ideals of democracy and civil society they stand for are being challenged. At the same time, much of the recent election season in the United States was built around the idea of borders, whether it is the infamous wall between the US and Mexico, or the popular discourse of American people fleeing the impending Trump regime by crossing the border to Canada (the Immigration Canada website famously crashed on the night of US presidential elections, unable to handle the sheer volume of inquiries). Generally speaking, the dream and ideal of open borders seems poised on the brink of extinction: building walls is increasingly becoming the dominant narrative of today's politics, institutional as well as cultural.
While cultural critics like Gloria Anzaldúa and Walter Mignolo speak of the liberating potential of "border thinking" and "dwelling in the borders," refugees risk their lives crossing the Mediterranean or taking the Balkan route, and so do migrants riding the Beast, "the infamous freight train that trundles through the country from near the Guatemalan border all the way to the US and has traditionally been the route of choice for the poorest and most vulnerable" (Jo Tuckman for The Guardian). This tension between the physical and the lyrical is one of the greatest potentials of border discourses, and one of their toughest political challenges: while for some borders are spaces of myth, for others they are places of death, at least potentially; and sometimes, they are both. Art and artistic discourses, ethnic and minority literatures, as well as alternative theoretical frameworks, like Anzaldúa's "theory in the flesh," straddle this tension in order to expose borders, what they are and what they do, their perverse beauty and blatant brutality of "una herida abierta" (Anzaldúa) - "an open wound." In this project, we will also attempt to straddle this tension, exploring the physical and the lyrical of borders, European as well as inter- and intra-American.

In order to critically engage all these themes in the context of this collaboration, we propose to structure the discussion according to following fields of inquiry:

I. Border Crises and Race, Gender, and Sexuality
II. Border Crises and Civil Society
III. Border Crises and Trauma
IV. Border Crises and Environment
V. Border Art: Border Crises through Artists' Eyes
More information: borders-in-crisis.eu
Partner universities and institutions involved in this project: Petro Mohyla Black Sea State University (UKR)
Funding line: DAAD Eastpartnership Program
---
We are an interregional working group within the framework of the UniGR-Center for Border Studies. Our focus is on cultural studies approaches to border studies with the aim of gaining a more comprehensive understanding of the (re)production of borders and their (re)presentations, and thus enriching the often over-simplified discussions about border (region) issues.
The concept of bordertextures developed by the working group is located between geopolitical and socio-scientific analyses of materially manifested structures, on the one hand, and investigations from cultural studies of ideally effective constructions, on the other. The analyses of the working group aim at the respective complex 'textures' of the research object that have formed out of attributions, ideas, or bodily representations in their mutual interweavings and influences.
Partner universities and institutions involved in this project: University of the Greater Region, University of Luxemburg (LUX), UniGR-Center for Border Studies
---

American / Cultural Studies as a Transnational Project
Transatlantic Dialogues (TAD) is a transnational project situated at the intersections of American and Cultural Studies. It brings together students and faculty from 3 different universities to explore American Studies topics from a Cultural Studies perspective, making use of e-learning and team-teaching and organizing on-site student team projects.
Partner universities and institutions involved in this project: University of Vienna (AUT) and Bradley University (USA)